Brick Laborer
The traditional production of bricks is a leading industry in Mekong Delta area. There are numerous brick factories there and are all private businesses. However, in 2020 Vietnamese government plans to replace those old brick factories by fully auto brick ones in order to maximize work capacity, reduce consumption of resources and guarantee environment standards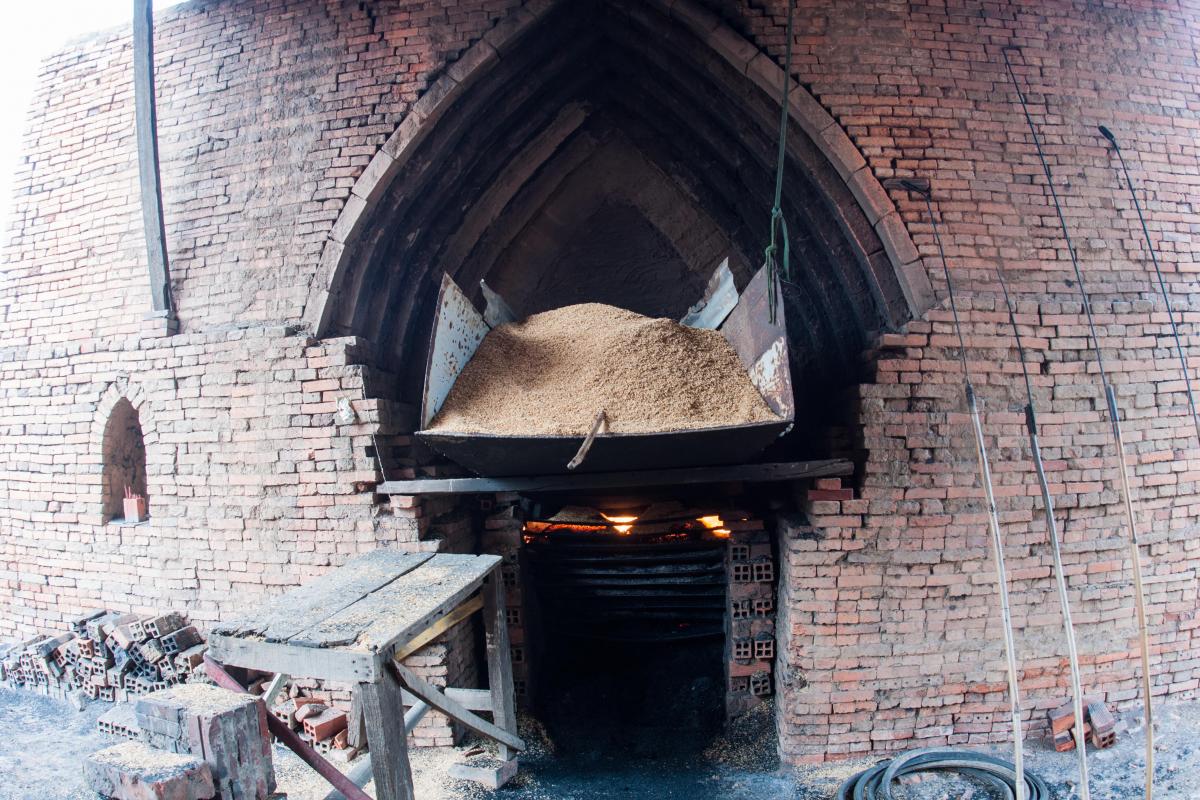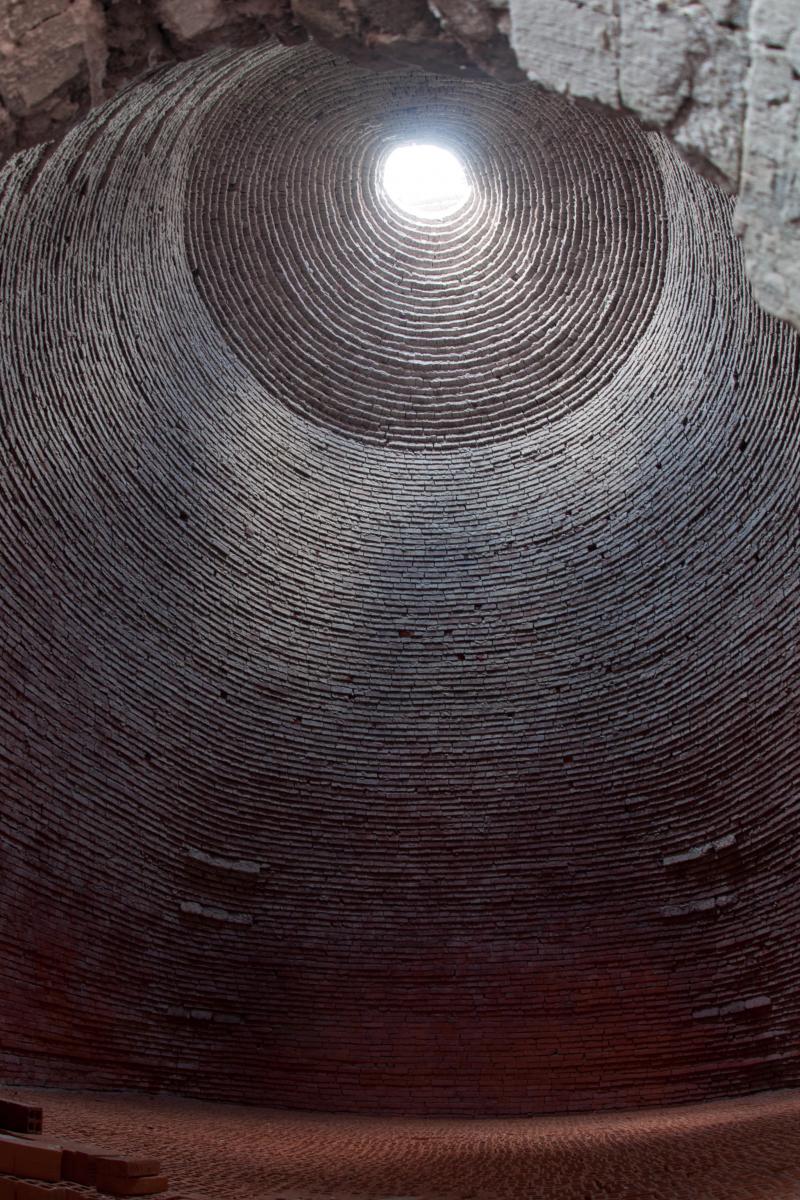 A corner of a brick factory in Mekong Delta
Vietnamese learnt how to make kilns from the French when the country was part of the French colonial empire. Before that, the Vietnamese had used natural resources for constructions such as timber, water palm leaves and clay mud. However, they were extremely temporary and simple while cement and bricks of the French were stronger and more stable. Since then, they started learning from the Westerners, and all the techniques and designs have not changed for centuries. Burnt clay bricks are the classic form of brick, created by pressing wet clay from the river mixed with rice husk into molds, then drying and firing them in kilns in 45 to 50 days.
There are 2 types of worker working in a brick factory. Skillful workers operate the cutting machines and examine, assure the quality of bricks during heating time.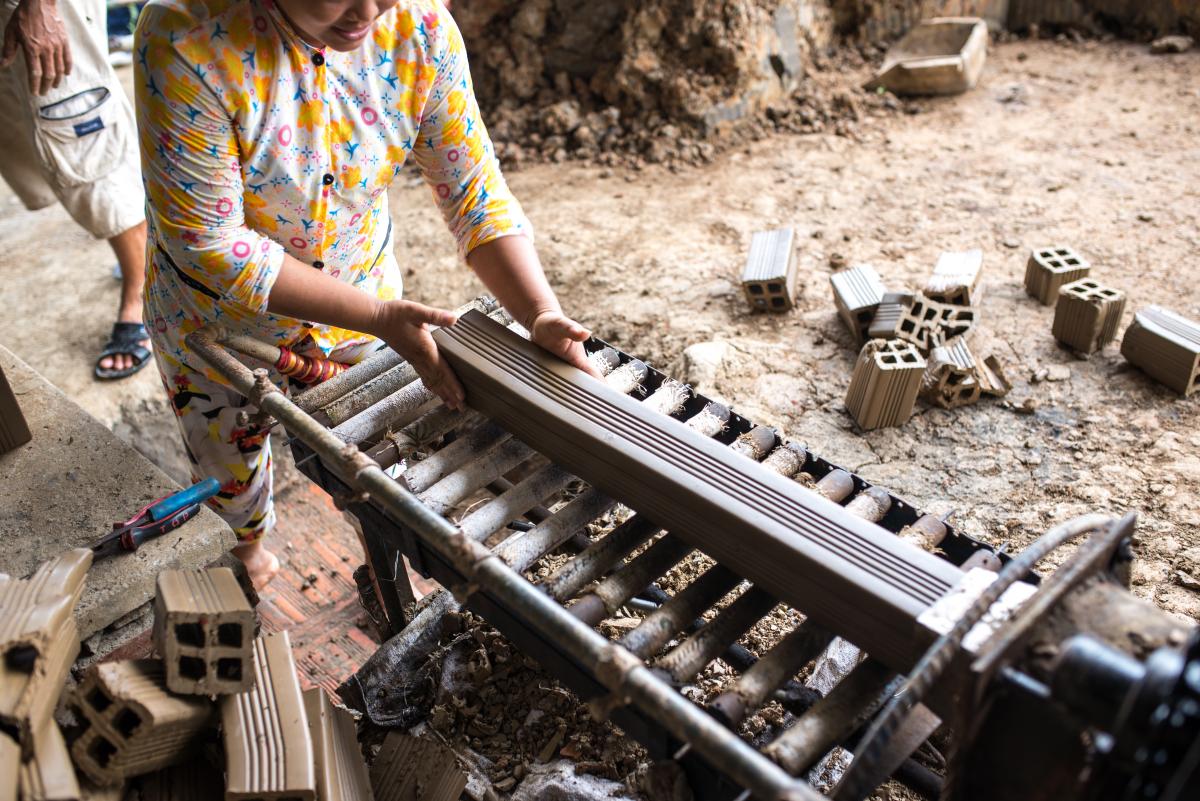 Less skillful workers transfer the products before and after drying and heating step, from the factory to the truck. All the jobs are paid per day work.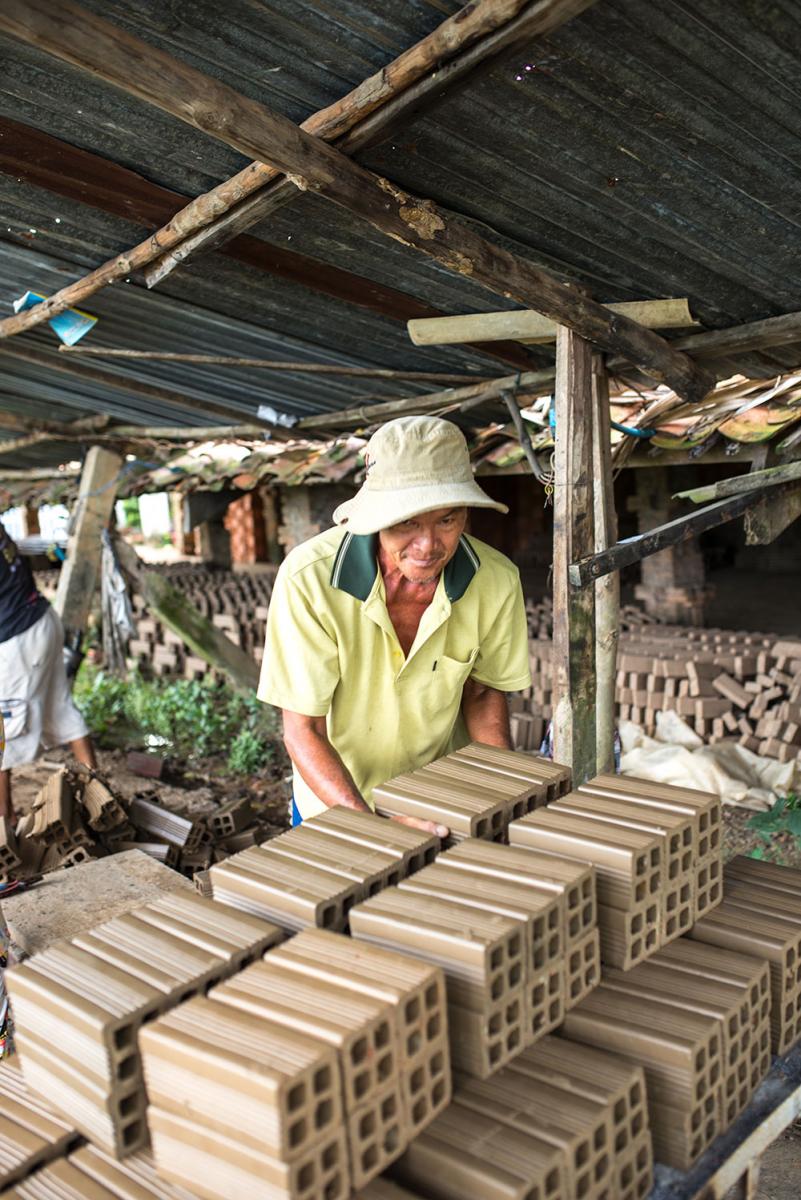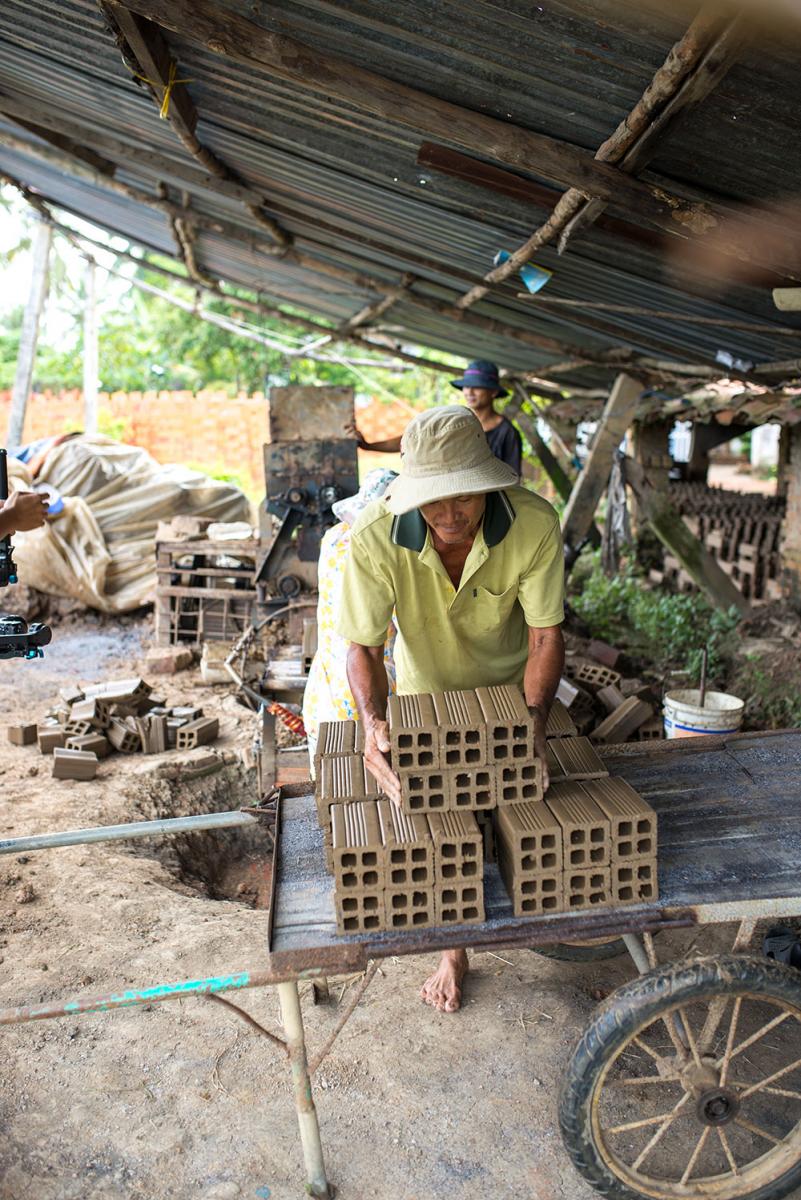 Forming, firing, stacking and transporting bricks are done by hands, which are heavily intense and excruciating but those works get low pay. However, the work is less tiring than working in the paddy fields and farmers could work at the brickworks during their spare time between harvest times.
Mat-weaving Maker
As life is getting more developed and modern, Vietnamese people living in industrialized cities get used to sleeping on fluffy mattresses and elevated beds but in the rural area, straw mats played a crucial role at home, in our culture and in spiritual life.
At home, children used to take a nap on a straw mat spread out on the floor. Every day, family gathered, sat on a straw mat and had dinner together. Straw mats were not only mattresses but also beds, sofas, chairs, etc. in daily life.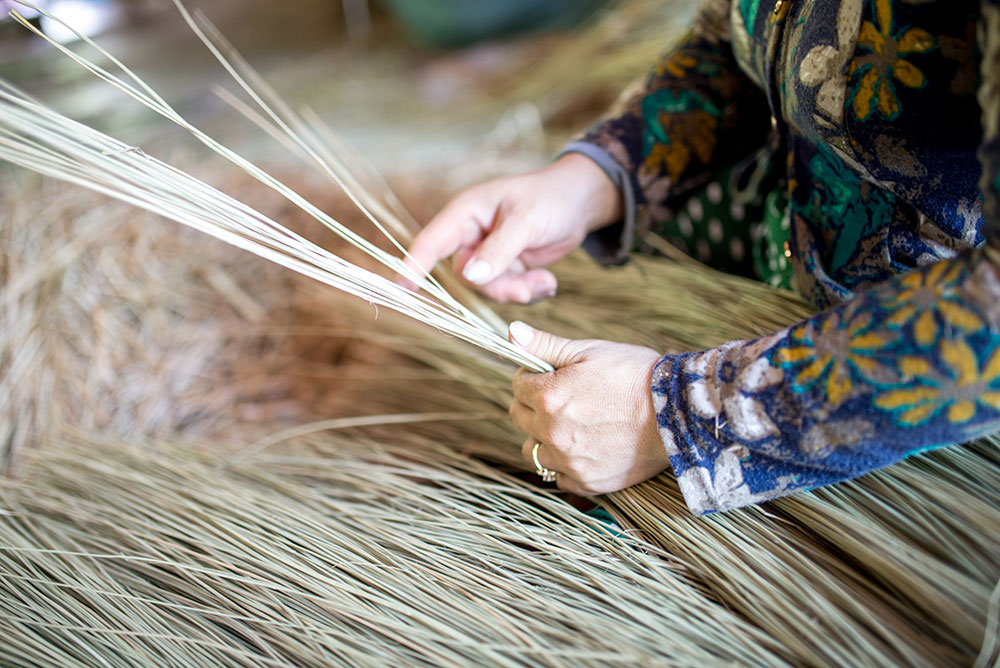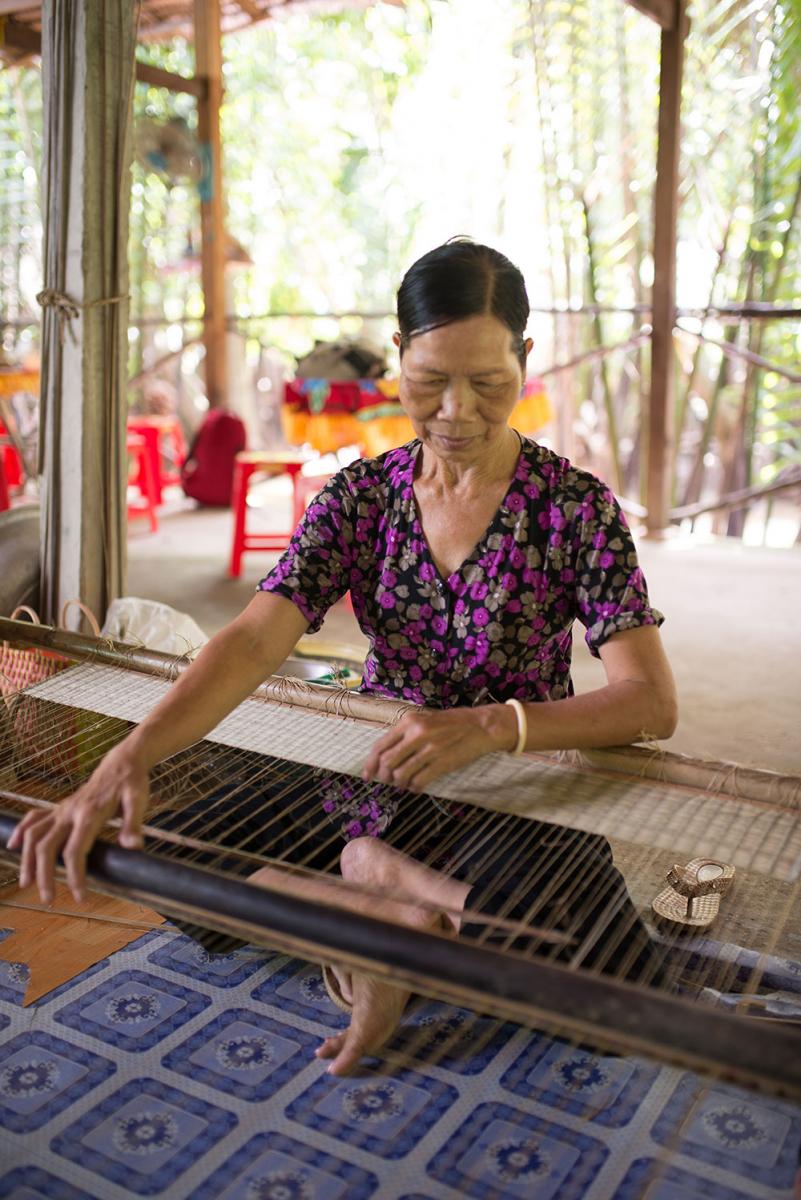 Weave straws into a mat using the traditional hand-weaving loom
It takes approximately 3 hours to make a straw mat by hands. However, handmade stuff in Vietnam is extremely inexpensive, and the job is rarely found in Vietnam nowadays but if you take a trip to Mekong Delta - Southern part of Vietnam, you will see in reality how local women do those works.
Coconut candy maker
Ben Tre, a province in Mekong Delta is known to be "Kingdom of the Coconut" as 67,000 hectares of the province's land is coconut planation and coconut from Ben Tre is said to be the greatest in Vietnam. Therefore, jobs from coconut are typical and traditional in this area. The most popular job is making coconut candy, a very delicious and tasty candy that is being loved by both Vietnamese and foreign travellers.
If you have a chance to visit a coconut workshop, you could witness a production process of coconut candy from raw material - fresh coconut to the final product - the candy. Local ladies pack the candy droppings into a paper wrapper and putting them inside plastic packs.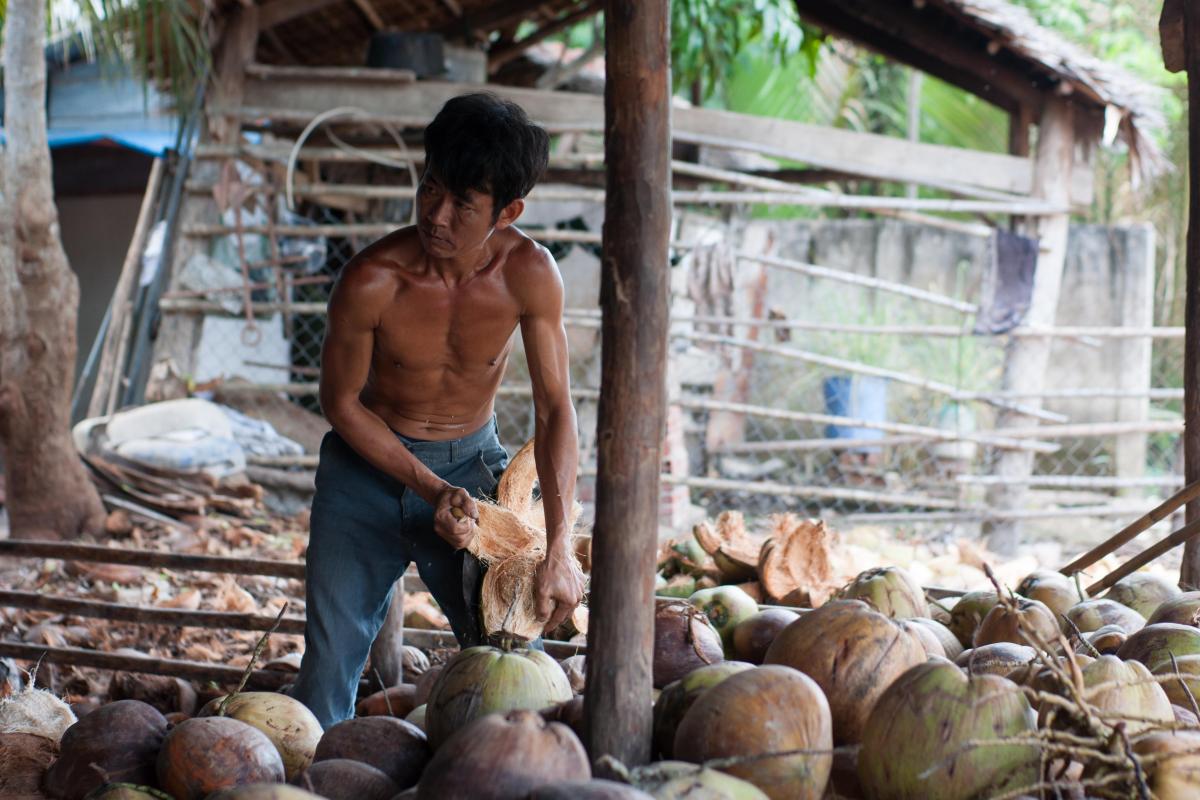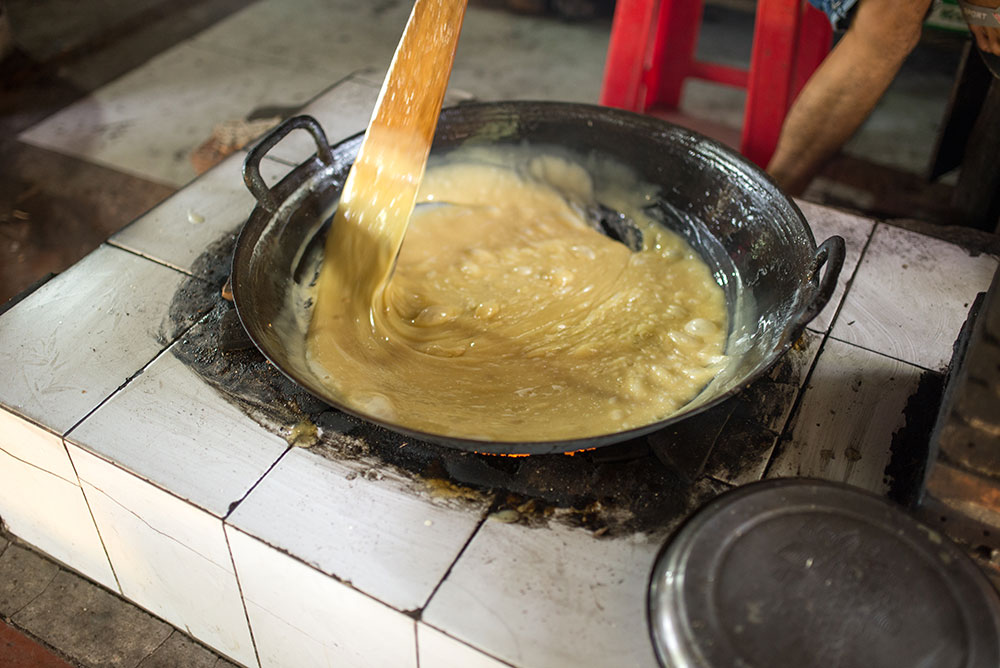 Hacking the coconut meat out of the husk, and then cooking the coconut meat.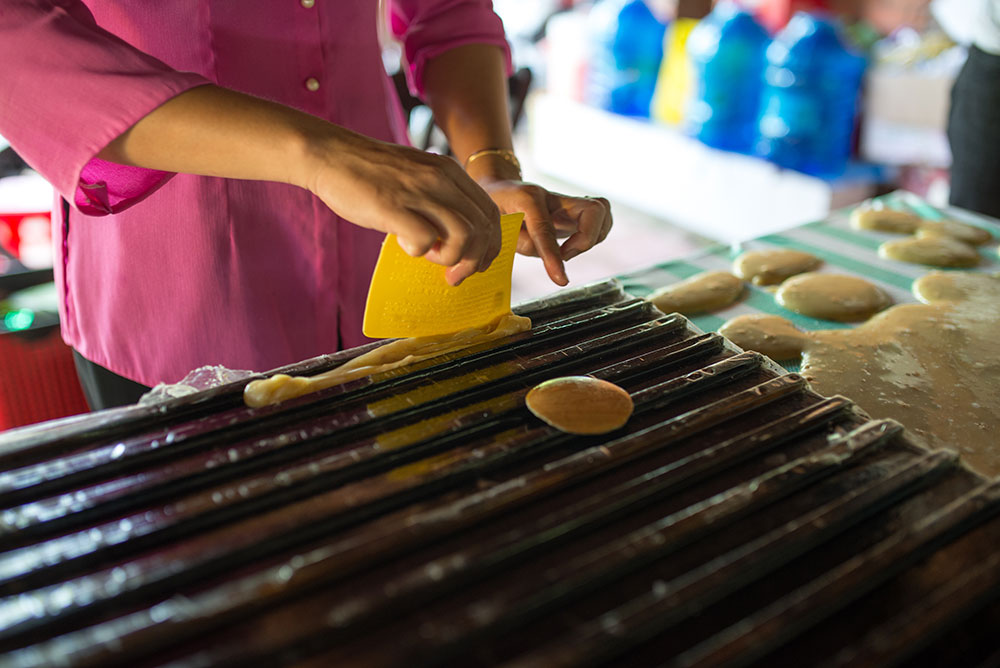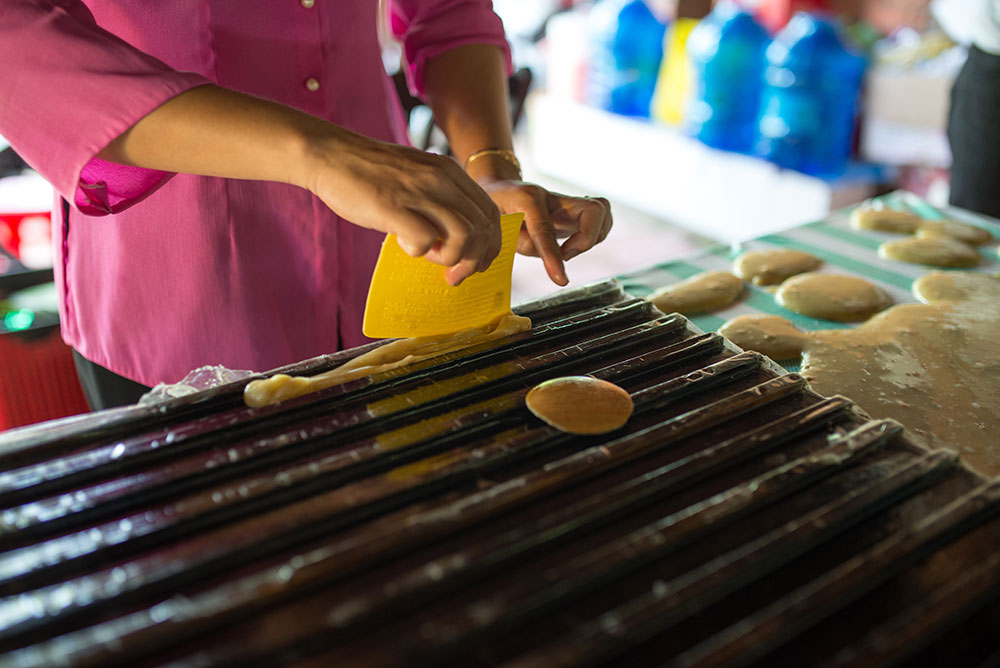 Cooking the coconut with the hand with the secret candy concoction which of course includes sugar. The coconut candy poured into a mold.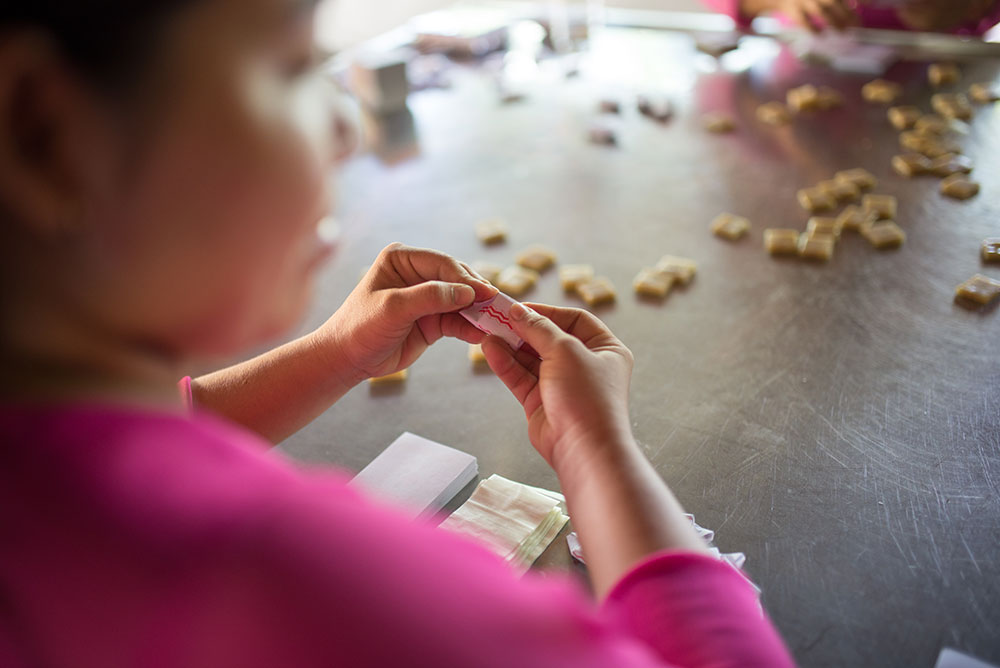 Packing the candy into paper wrappers.
Rice paper maker
Rice papers are widely used in Vietnamese cuisine, some of which are loved by people all over the world such as spring rolls, summer rolls, etc. Due to high demand, rice papers are normally produced by machine but normally rice papers made by hand are bigger and taste better than the ones that are factory-made.
If you're on a tour travelling to rural areas in Vietnam, you will have a chance to witness how rice papers are made.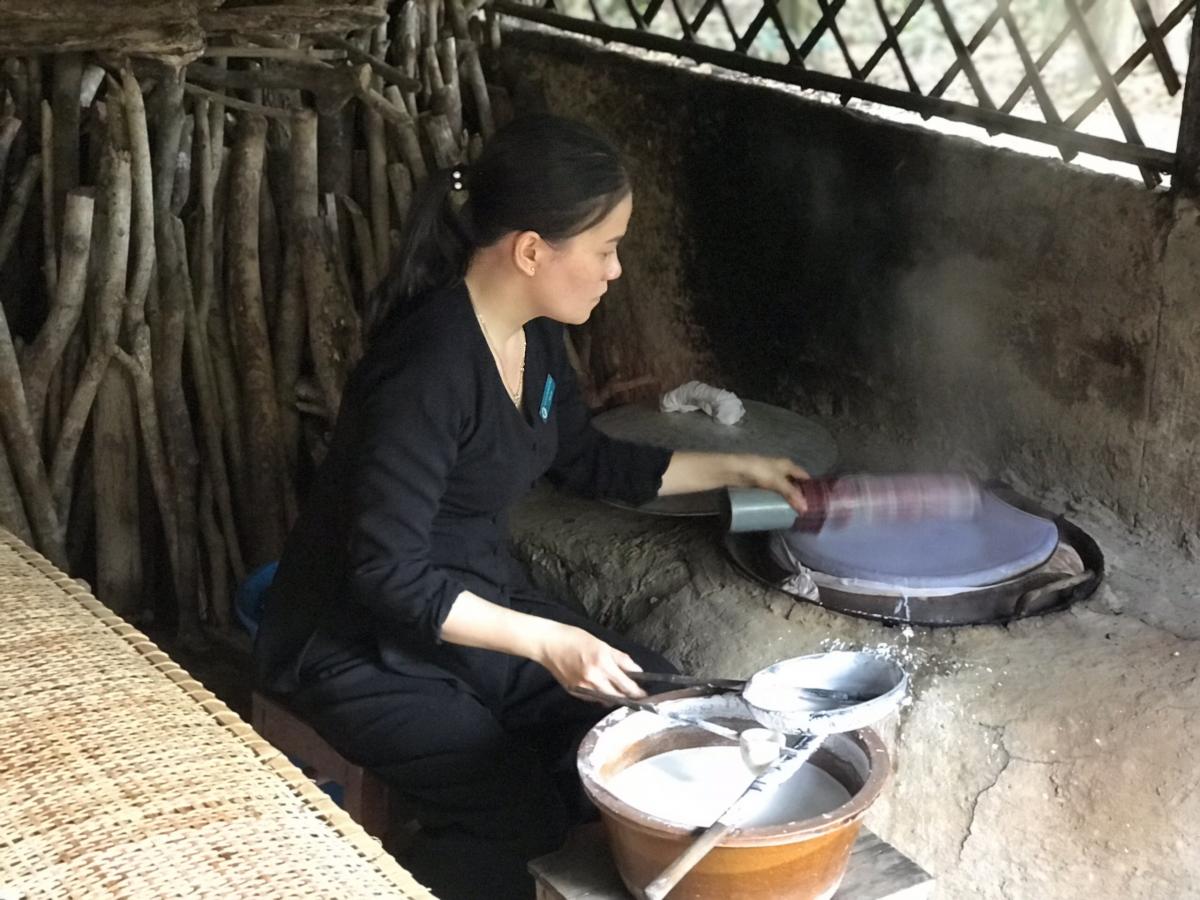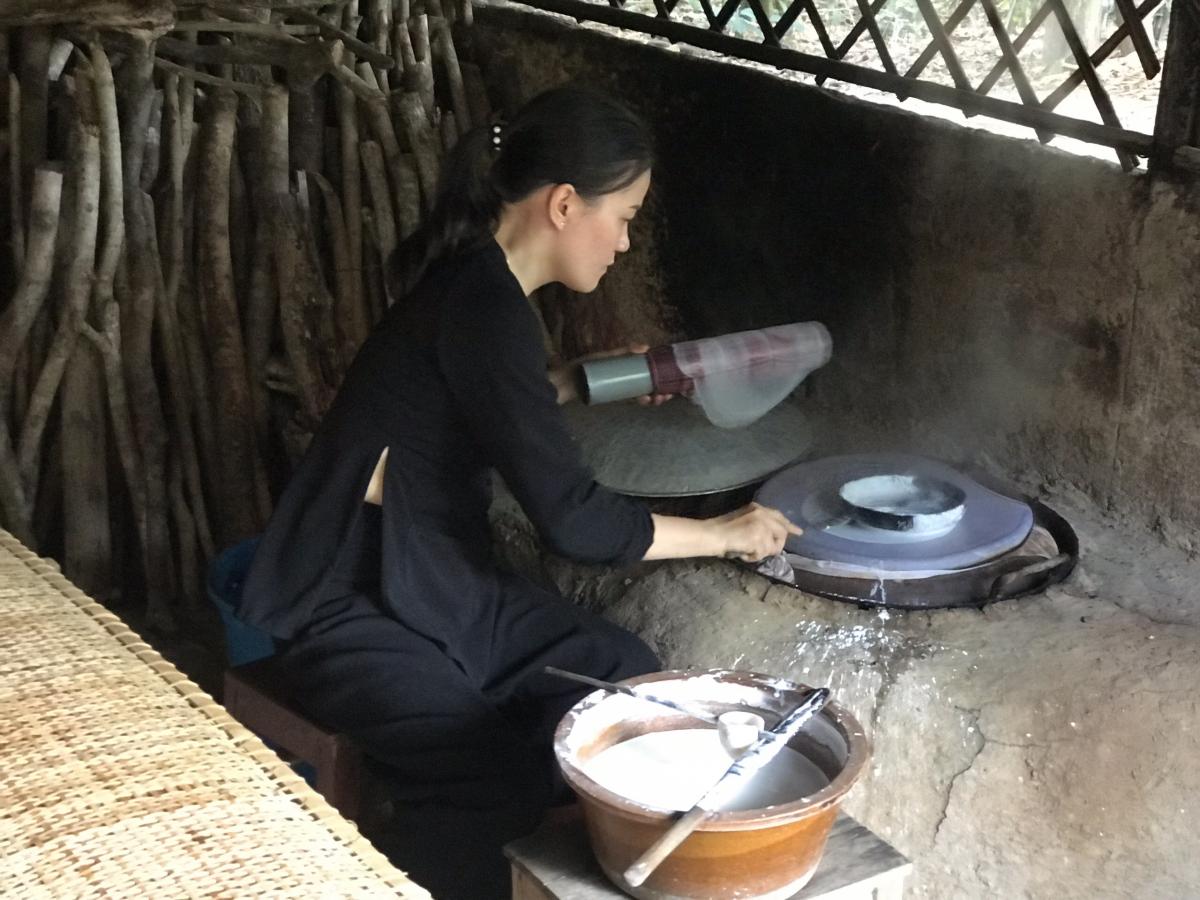 The first step is to grind the rice then mix with water and spread the mixture onto a cloth that's stretched over a wide pot of boiling water. The rice sheet has to be thin and steamed in 30 to 45 seconds.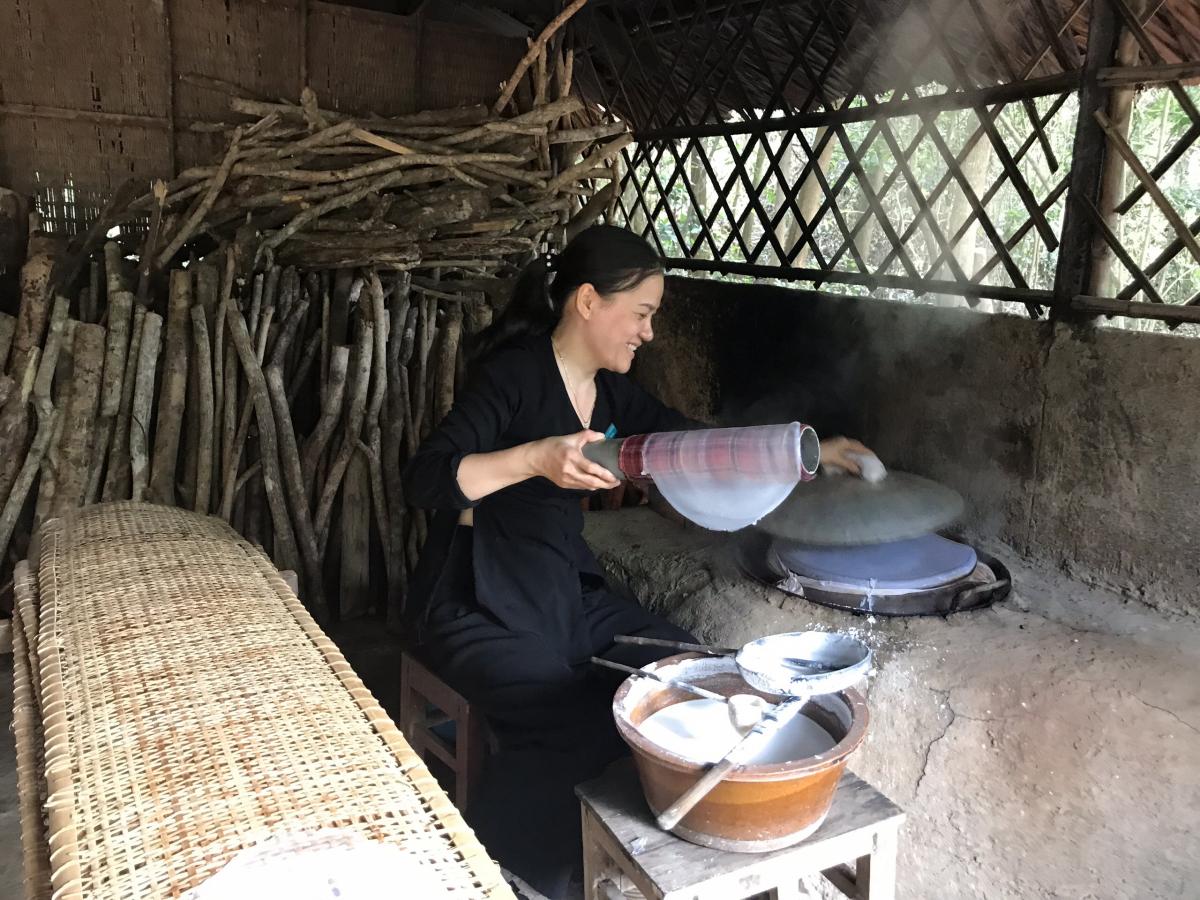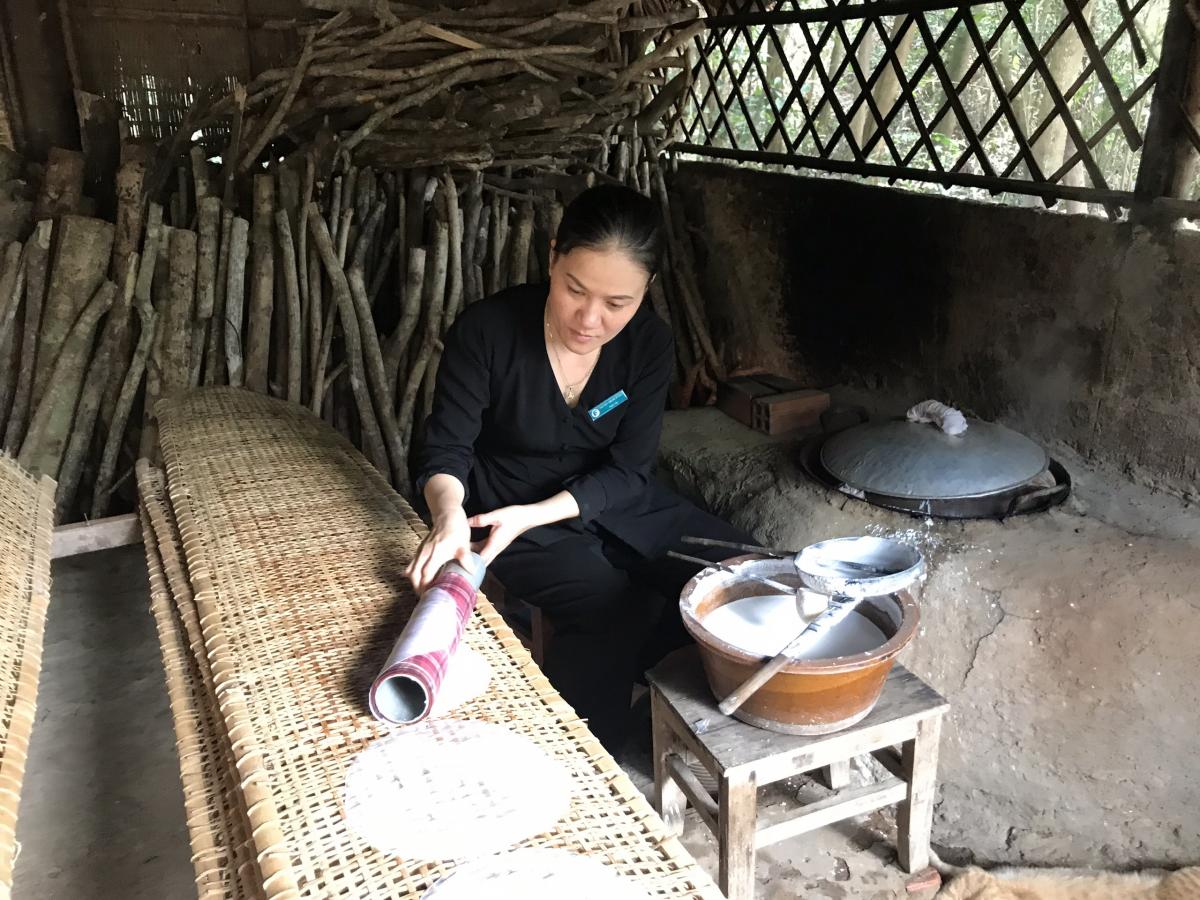 The rice papers then are transferred to a drying rack under sunshine for a day.
The dried, finished rice papers are stacked up and then tied into stacks and taken to market for sales.
Both business revenue and labor income are below the average since production cost is increasingly high but selling price remains the same. However, the locals still do the jobs because they are eager to follow the career path that has been doing from father to son for 2 centuries.
All the jobs mentioned above are hardly found in Vietnam day-by-day due to rare usage of locals and low work pay. Nevertheless, those occupations are representative for Vietnamese culture and tradition. You can walk through those beautiful cultural experiences on either a 1-day trip to Mekong Delta or a half-day tour in Cu Chi Tunnels. Both places are symbolic landmarks of Southern Vietnam that you shall not miss when wandering around the area!