Hoi An is a vibrant and lovely city in Vietnam that is worth to spend few days. The ancient town is UNESCO World Heritage Site due to its fascinating architecture dotted all around, is a fusion of indigenous and foreign cultures (initially Japan and Chinese then influenced by Europeans). Hoi An is the synthesis of relaxing on the sunny beach, fabulous cuisine and heaven for tailor-made clothes shopping. But wait, the place has more things for you to explore. Let's find out things that you should not miss when visiting the town of lanterns.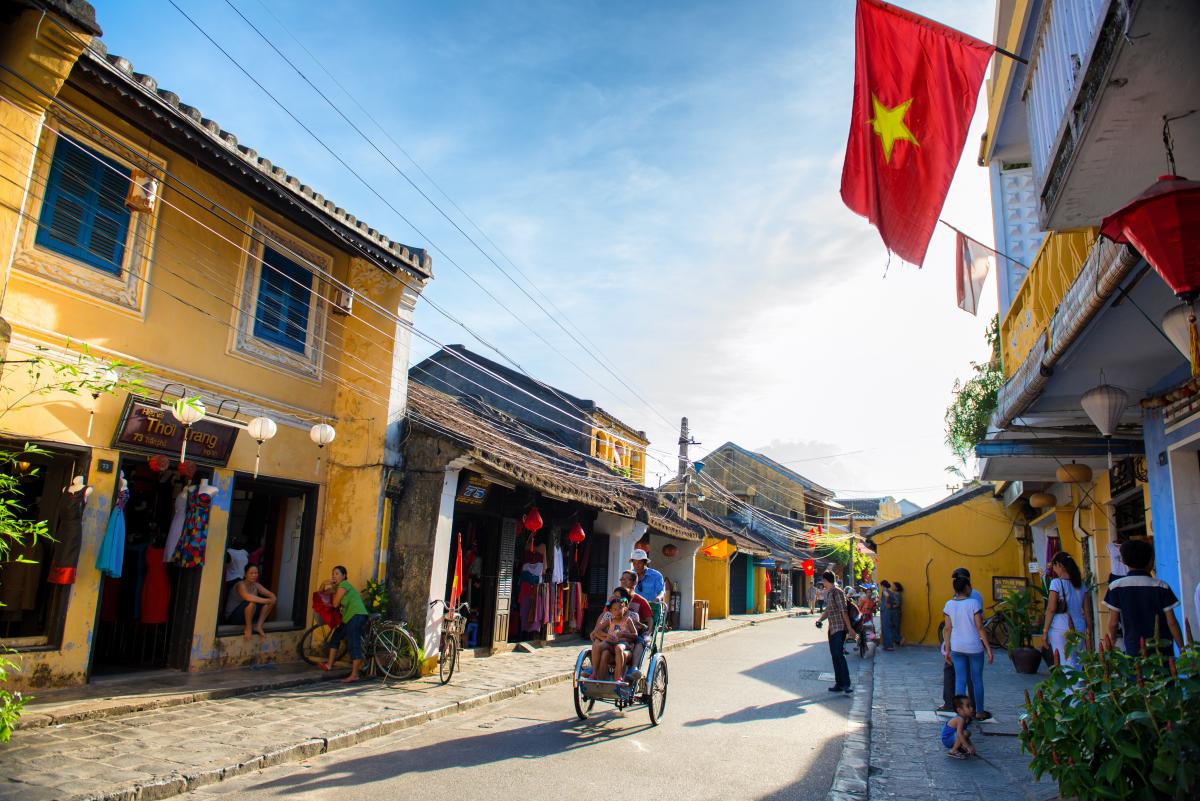 STROLL AROUND HOI AN OLD TOWN
Spend the night strolling around the Old Town to see all the stunning colorful lanterns there. To visit the historic quarters, you must purchase a 120,000 VND ticket, valid for 24 hours and you can enter five places. This fund will be used for renovations the monuments, holding traditional events in the town and supporting local people living there.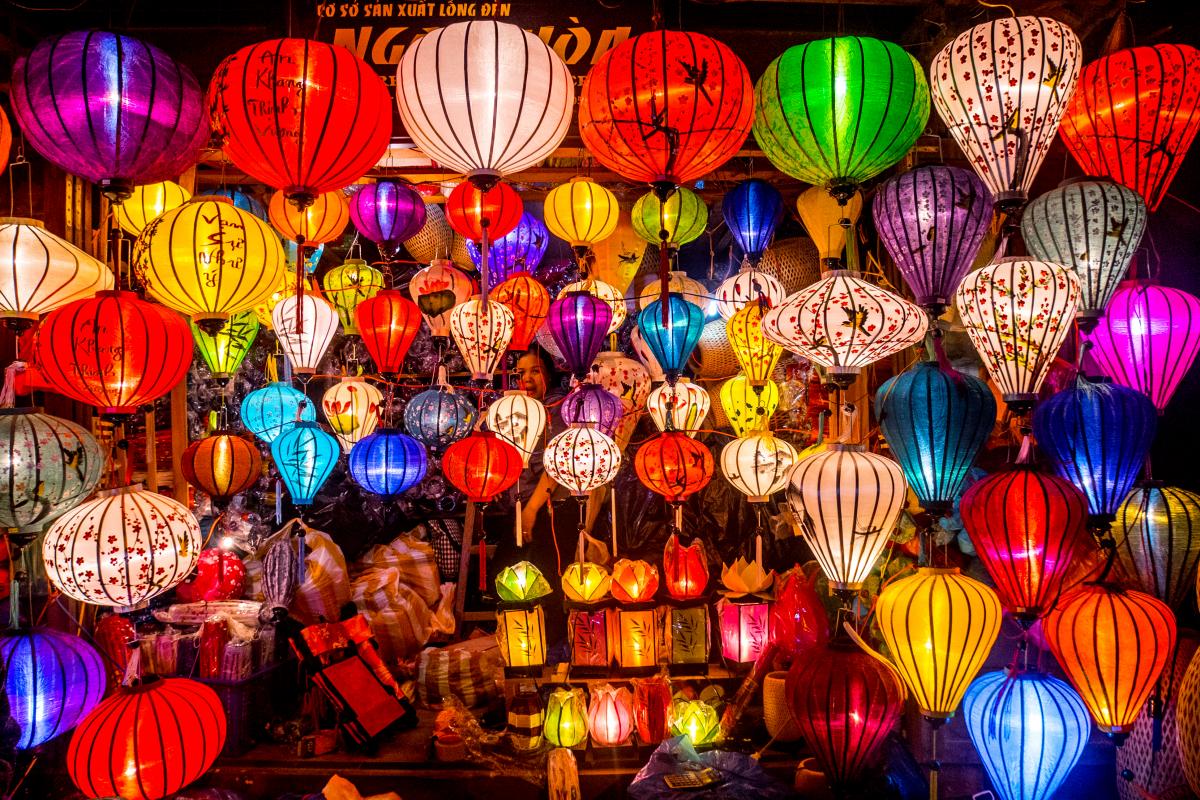 Multicolored lanterns spread light on the street of Hoi An Ancient Town
A list of things to see are: The Japanese Bridge, Tan Ky House, Duc An House, Quan Thang House, Phung Hung house, Quang Trieu Assembly Hall, Trieu Chau Assembly Hall, and Phuc Kien Assembly Hall. There are some museums in Hoi An such as the Museum of Trade Ceramics, Museum of Sa Huynh Culture, Museum of Hoi An, and the Museum of Folk Culture. Make sure to visit a few of those places, take some photos and wander around the corner to discover the enchanting ancient city of lanterns. The old town is indisputably stunning at night!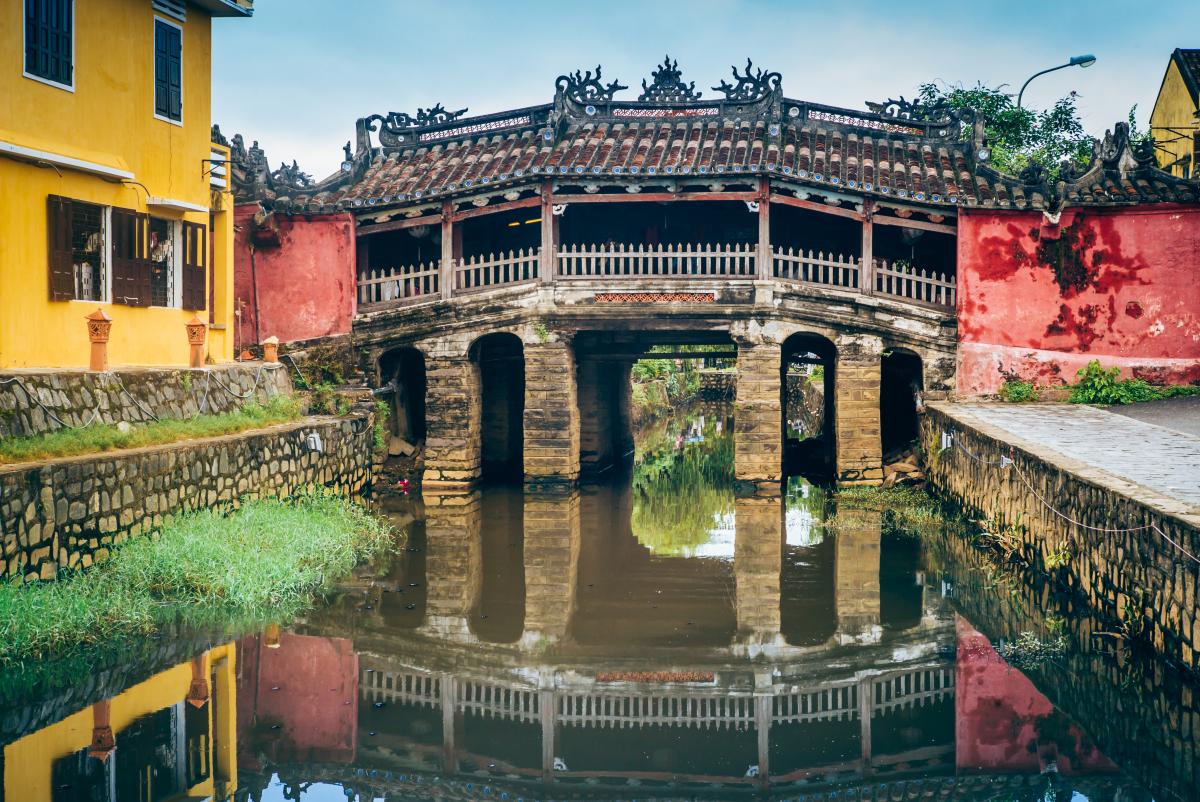 The wonderful Japanese Bridge
GRAB YOURSELF A TAILOR-MADE SUIT
Getting a tailor-made suit or dress in Vietnam is also a must do thing because the prices are crazily inexpensive!!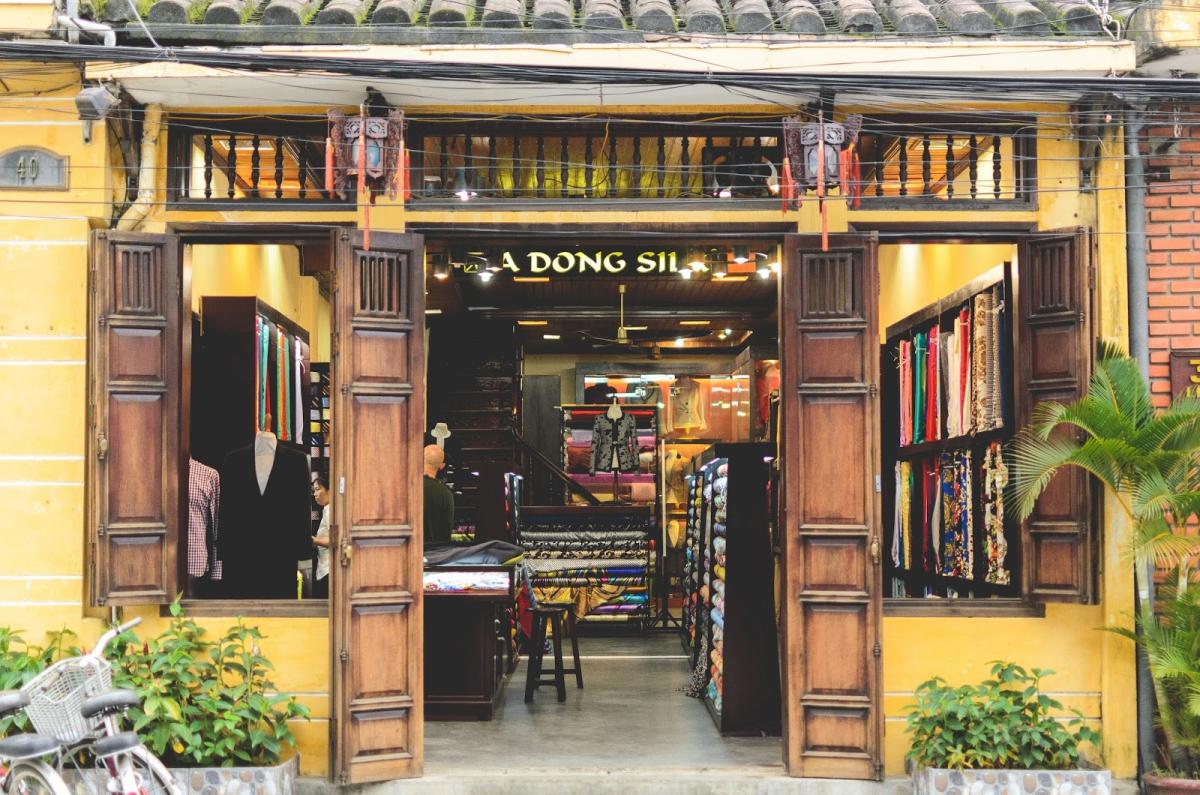 But wait, why Hoi An? Because the number of tailors in Hoi An is insane and the quality is undoubtedly excellent. A tailor-made suit only costs you approximately $120. Don't worry if you could not pick it up, they can deliver it directly to your home via post. The price relies on how fast you want to have it, by boat or by plane.
TAKE A BIKE TOUR AROUND THE CORNER
Unlike other places in Vietnam where motorbikes are mostly used, bike is a common transportation vehicle in Hoi An. Most of the accommodation offers their guests free bike so you could easily take a bike tour to explore the town. You will cycle through green paddy fields, visit some local restaurants and the outskirts of Hoi An.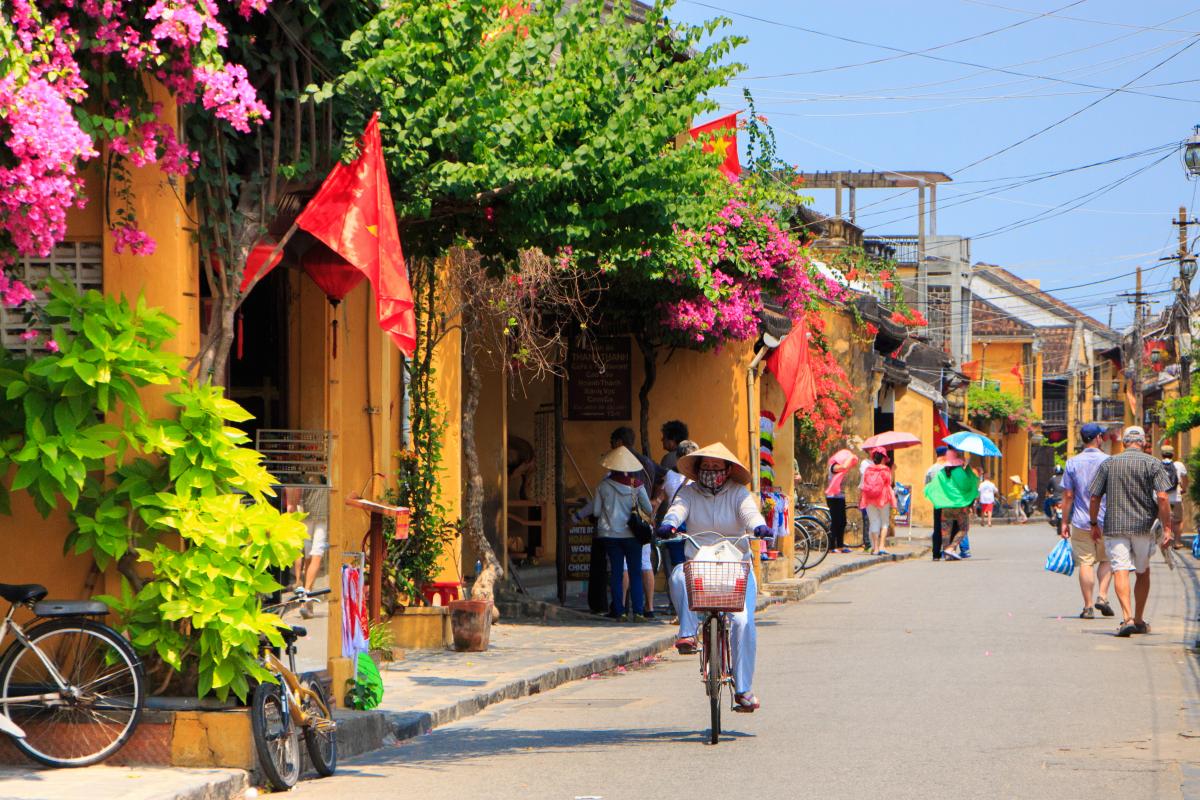 GET SOME VIETNAMESE STUFF IN THE MARKET
You can't definitely skip the Vietnamese handicraft shops or the famous lanterns shop when in Hoi An. Handmade stuff is extremely inexpensive in Vietnam compared to other countries so make sure to have yourself some Vietnamese accessories or souvenirs before leaving. You could also come to Hoi An market to purchase spices, local food with super low prices.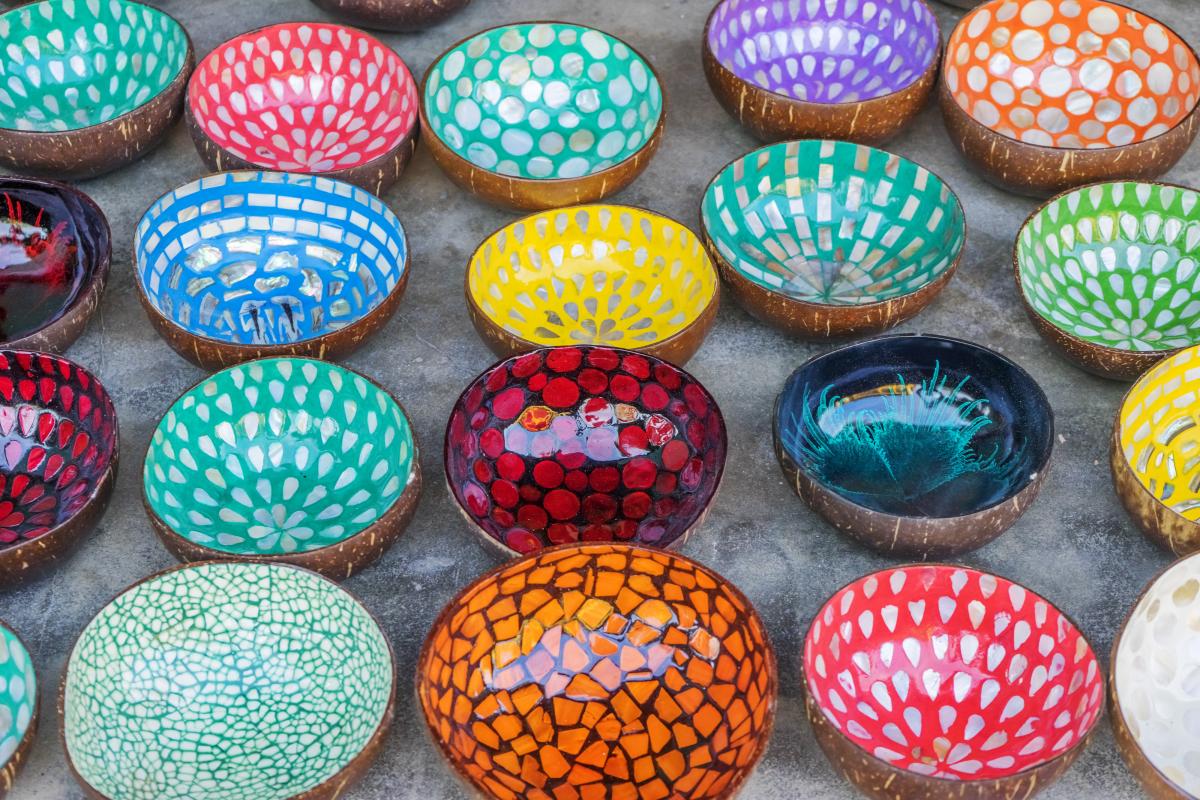 Handmade colorful souvenir in Hoi An
RELAX IN AN BANG BEACH
As Hoi An locates in the central of Vietnam where is full of beaches, you could definitely absorb to blue water blending perfectly with white sand. The closest beach is An Bang which is only 4km away from the old town. The beach has been in top 25 most beautiful beaches in Asia in 3 consecutive years by TripAdvisor so don't miss it when you're in the area!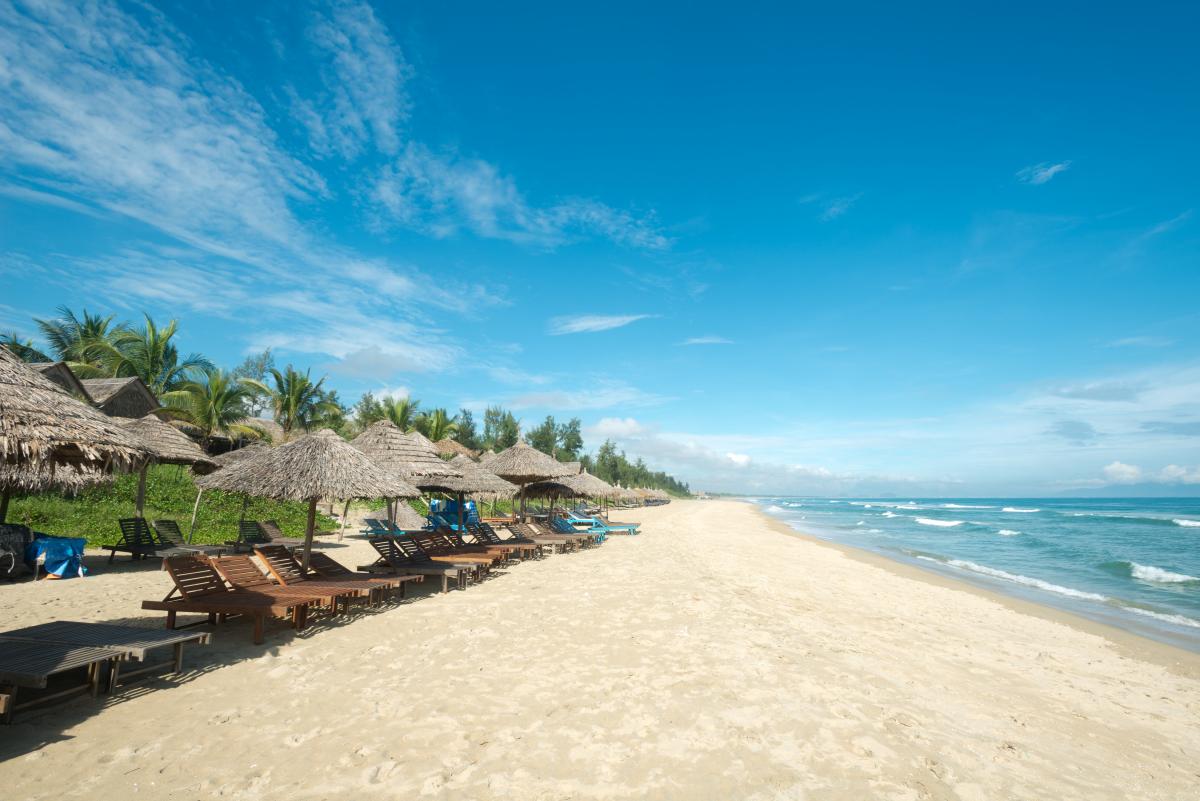 An Bang Beach is pretty much clean and long and the water is quite calm. The weather is extremely hot in June to August so grab yourself a sun cream so that the sun could not burn your skin. The best time to visit An Bang Beach is from February to the end of May. Lying on the beach, enjoying the sunlight with some cocktails from the bars nearby to enjoy the sunny relaxing atmosphere.
Tips: Heading back to your hotel before it's dark because all the bicycles in Vietnam have no lights in them and so are the roads in the rural areas!
FOLLOW A COOKING CLASS IN HOI AN
Vietnamese cuisine is said to be one of the best cuisine all over the world. Don't forget to participate in a cooking class when you travel to Vietnam and have a chance to learn cooking from the local there.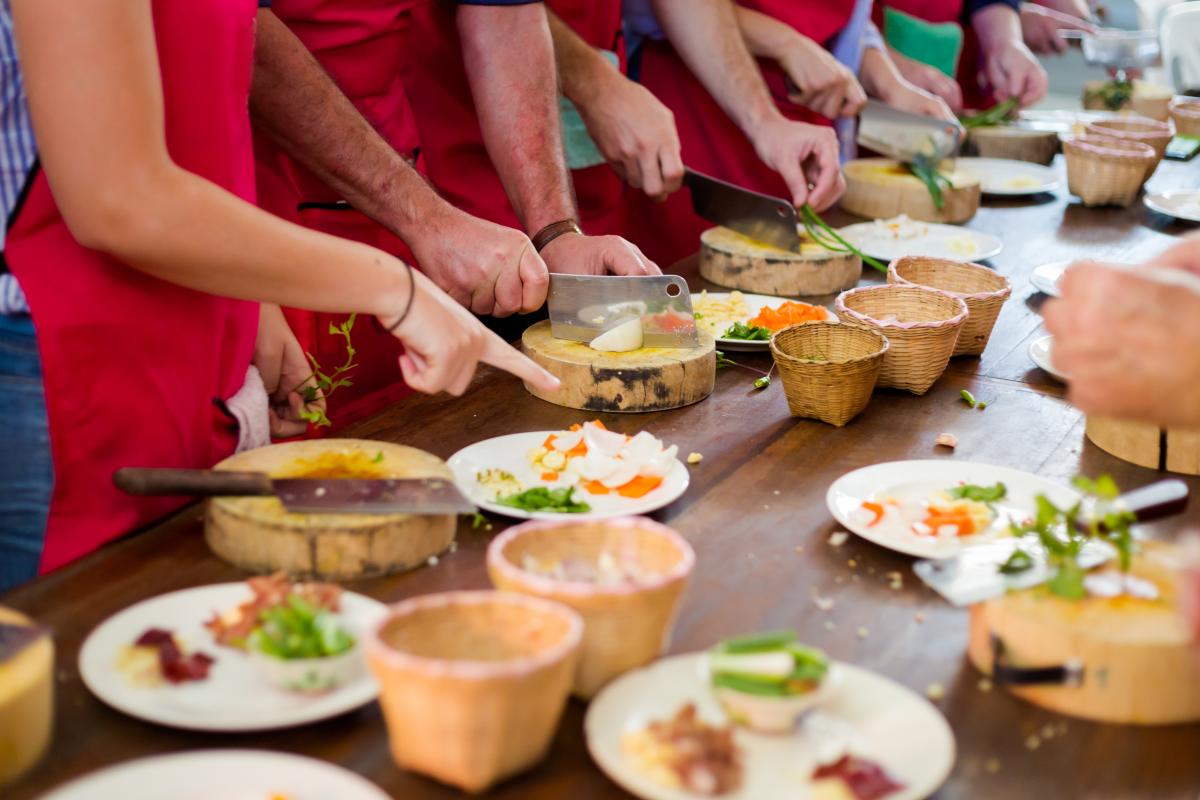 Following a cooking class in Hoi An is a must do thing since there are loads of cooking classes in the town. Prices are vary but most of them costs between $20 to 30$ including a tour around the local market and a cooking class. This offer you an overview of how to mix Vietnamese flavors into the food so that you could make them when you're back home or just simply learn to cook an authentic and local dish in order to get to know the culture more.
A DAY TRIP TO TRA QUE VILLAGE
Tra Que is an extremely tranquil vegetable village, lied between the town and the coast of Hoi An, which is about a 5-minute drive from the ancient town. Tra Que is well-known as the freshest and cleanest vegetable supplier for Hoi An inhabitants as farmers use neither manure nor chemical fertilizers but algae. Therefore, the vegetable especially look green and have taste of nature compared to normal veggies. Tra Que is said to be one of the most beautiful town in rural areas in Vietnam.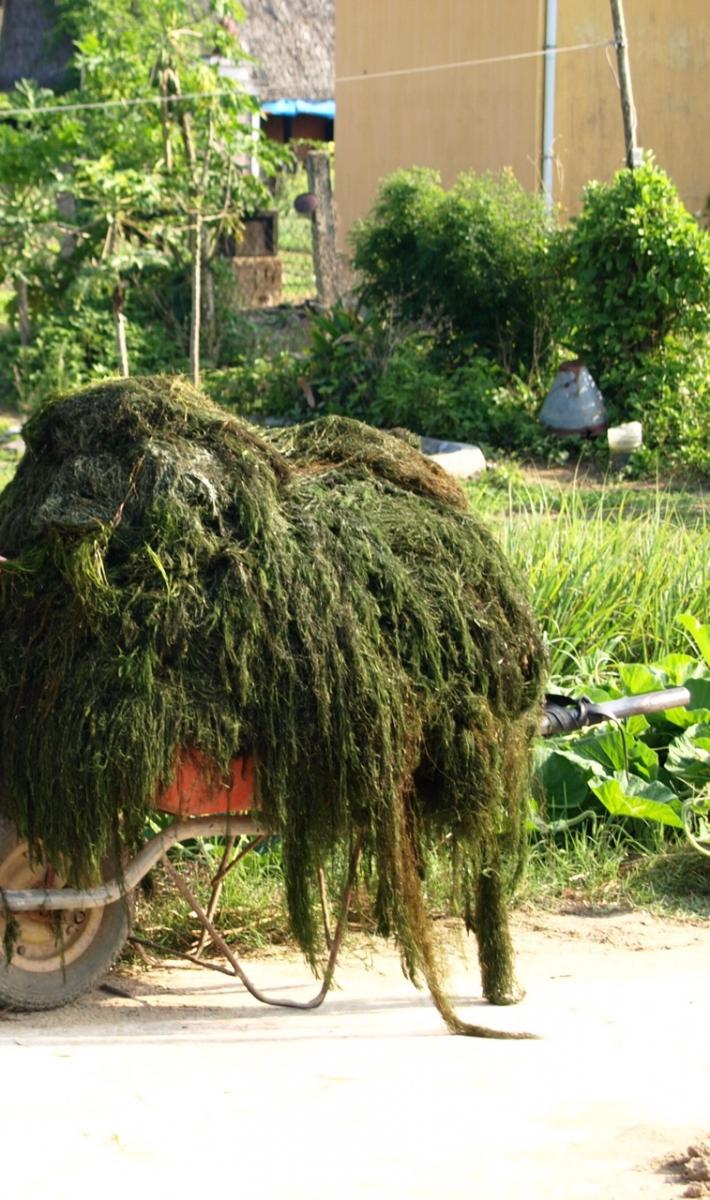 Algae is ready to be fertilized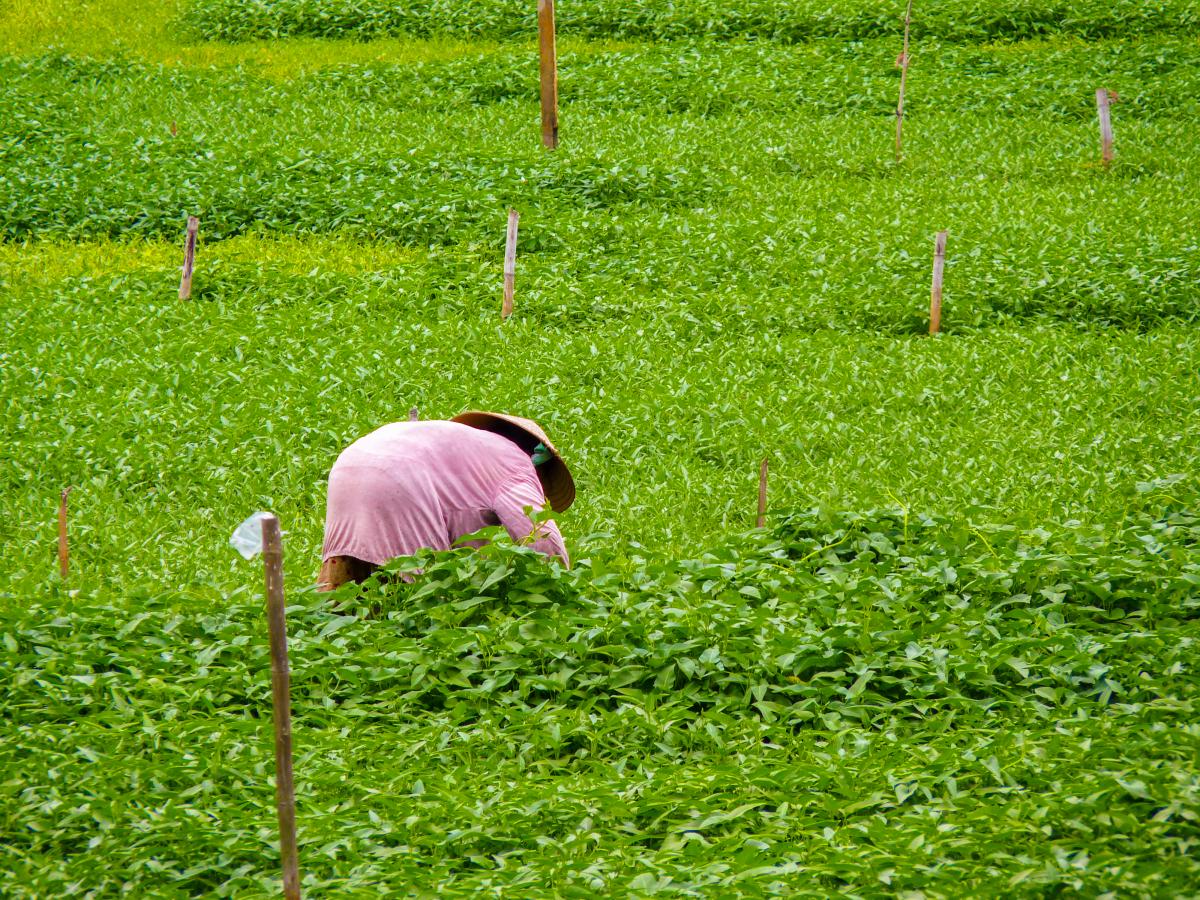 All the veggies and herbs in Hoi An are grown there so you are able to see rows and rows of vegetable there, some of them are raised only in Vietnam.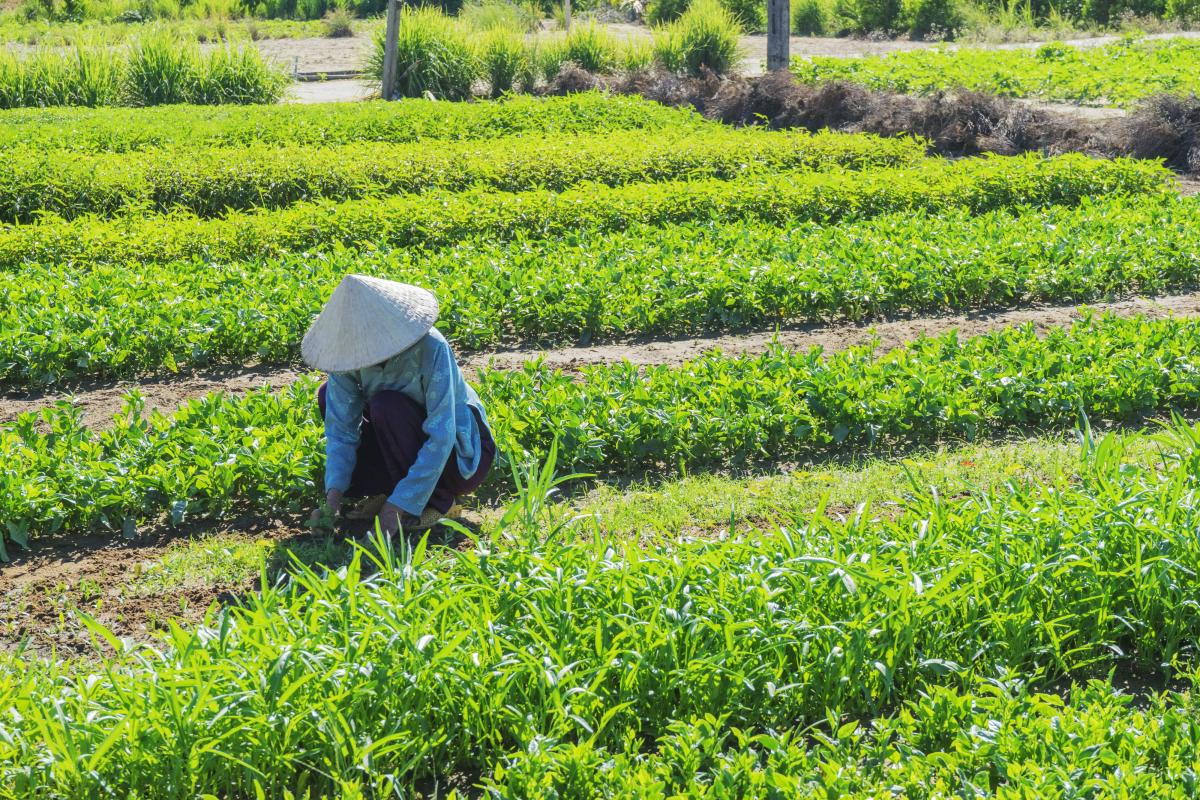 Coming to the village, you can witness the local farmers doing their work including growing plants, cultivating and harvesting them. You're also welcome to partake in some farming activities such as riding a water buffalo on the rice fields or watering the plants by hands. Those exciting and memorable experience absolutely will blow your mind away from the hustle and bustle life in metropolitan cities but feeling comfortable with the scenery where there are no sounds of engines, crowd of people but only yourself and deep dive into the quiet mild life there.
Cuisine in Hoi An is a blast. Next post will be full of foods that you shouldn't miss when travelling to Hoi An. Stay tuned!